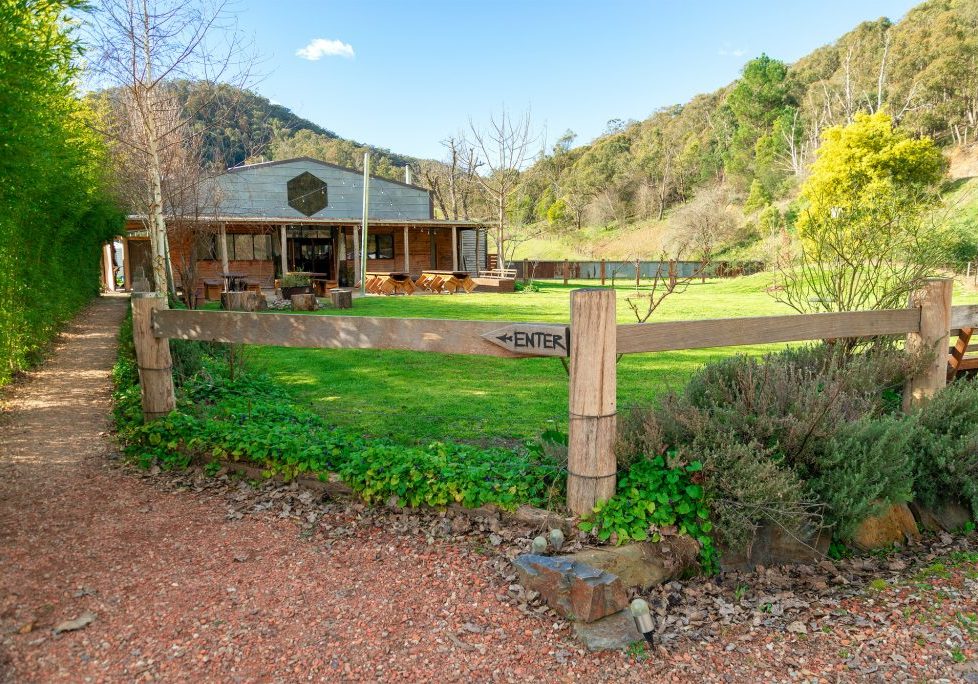 The High Country Brewery Trail is excited to welcome two new members, with Mitta Mitta Brewing Co. and Billson's Brewery in Beechworth.
Having opened to the public across 2017 and 2018, the newcomers bring their own unique flavour to the High Country, spreading the trail wider and offering beer lovers more variety, not just in beer, but food, scenery and history.
Original members of the trail, Black Dog Brewery and Bright Brewery are keen to extend a hand to the newbies, remembering back to when they first joined the trail.
"In the early days when the trail first kicked off it helped me because no one knew who I was," James Booth of Black Dog Brewery said.
"You had places like  Bridge Road Brewers and Bright Brewery that were really well established and obviously people were going there asking 'are there any other breweries in the area?' The brewery gave them the little brochure passport and they know where to go from there. It's definitely helped people to discover who we are."
Founder of Bright Brewery, Scott Brandon, believes wholeheartedly in the trail being an overwhelmingly positive thing for everyone involved.
"The thing about the HCBT is it helps with the overall tourism offering for the area by sharing what we do and working with the other breweries," he said.
"Firstly it helps consolidate funds to have a concerted marketing effort, which a single brewery would have difficulty doing on its own, but it shows our customers that there's more on offer in the region which has a flow on effect to each of the High Country Brewery Trail breweries."
Feast High Country caught up with the owners of Billson's - Nathan Cowan, and Mitta Mitta Brewing Co. - Tim Cabelka, to talk about their recent leap into the High Country beer community - what they bring to the table and exciting plans on the horizon ...
What's special or unique about your brewery?
Nathan: "There's a few things... It was founded in 1872 by an English man named George Billson and he chose the site because of the brilliant springwater. All of our products are made with water from a spring-fed old brick well. 
"The second thing is all the incredible history to draw on - there's 140 years of different recipes and labels, and an amazing story. 
"The third thing is Beechworth itself - it has such a good name with all its awesome wineries and producers. It's pretty special to be in a town accompanied by so many amazing people. 
"The last one is having a physical venue so people can experience it - talk to the brewer and see it all being made - hopefully it gives them a memorable experience. We thought it was really important to be transparent and show people how it all works."
Tim: "The main thing is we use our own hops, and only our own hops. It was something I was keen on doing but also a requirement. Because we were in a rural zone we needed to have some sort of farm and growing my own hops was always something I wanted to do from a sustainability perspective. The benefit is that I don't have to rely on supply from other farms - popular hops can be bought out quite quickly so they can run out."
What do you bring to the High Country Brewery Trail?
Nathan: "I would imagine we're probably the most historic brewery in the trail, which is a bit of a different angle - old fashioned new recipes is one of the great things we can offer."
Tim: "It's another venue to visit with great surrounds and a different range of beers."
What's the next big thing on the horizon High Country Brewery Trail-blazers can look out for?
Nathan: "There's about 20 new products due to come out soon which includes a range of bitters, a couple more of the historic sodas and a special gin. The long term plan is really leveraging that water and working with some of the local wineries to find some red wine barrels and make whiskey and rum. It will be a long wait - we have to watch these barrels age for at least two years - but it will be worth it."
Tim: "Different seasonal brews. We're expanding the production side of things with more fermenters, so we're trying to get the beer a bit further afield."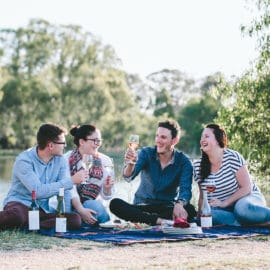 Fresh produce, green grass and cool, pristine waters – the perfect Summer picnic