With so many High Country businesses affected by the fires, both directly and indirectly, we all want to help. Whether that means being on the frontline, working with wildlife rescues or simply spending  your time and money in affected areas, rest assured, it all means the world.
If you can't yet do any of those things, or if you're simply looking for creative ideas to continue the long bushfire recovery process, here's a surefire way to inject some much needed support into a community (and get props for giving an amazing gift!) ...
Ever wondered, where will all the well-intentioned gifts we give wind up over the next year or two?
A new piece of clothing, electronics or homewares might be novel for a year or two, but memories - especially with loved ones - will last forever. They never get broken, misplaced or go out of style, they're really the perfect gift! which is why we've put together a comprehensive list of gift experiences for you  to choose from.
These quality providers offer a staggering range of variety, all with scrumptious local produce and personal touches woven throughout.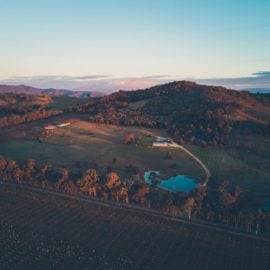 Escape to the source and let the High Country feed you. You will be welcomed with open arms, and won't be left hungry.