Ever wondered, where will all the well-intentioned gifts we give wind up over the next year or two?
A new piece of clothing, electronics or homewares might be novel for a year or two, but memories - especially with loved ones - will last forever. They never get broken, misplaced or go out of style, they're really the perfect gift! Which is why we've put together a comprehensive list of gift experiences for you  to choose from.
These quality providers offer a staggering range of variety, all with vouchers available and scrumptious local produce and personal touches woven throughout.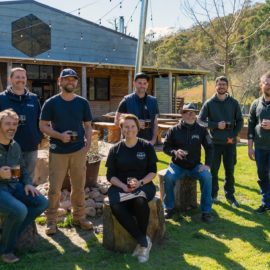 Billson's Brewery and Mitta Mitta Brewing Co. have officially joined the High Country Brewery Trail! The newcomers bring fresh, new perspectives on beer, fantastic (and very different) venues and a swag of delicious beers to try. For those with a passion for history, Billson's will surely satisfy and those interested in finding that 'taste of place,' Mitta Mitta is your next stop.