High Country Brewery Trail

Extending from the river to the mountains, Victoria's High Country Brewery Trail is a scenic drive to some truly lip-smacking hand-crafted beers. Hit the Trail and taste the difference in beers made with passion, the best ingredients and the pristine waters of Victoria's High Country.
See close up where the beers are brewed, and learn what goes into crafting a unique beer. You might even learn a secret or two from talking to the brewers themselves (or a nod in the right direction to their favourite local mountain biking tracks, another shared passion of theirs!). Family friendly, our breweries have great outdoor areas for that beer in the High Country sun.
Download the High Country Brewery Trail brochure
The annual Collaborative Brew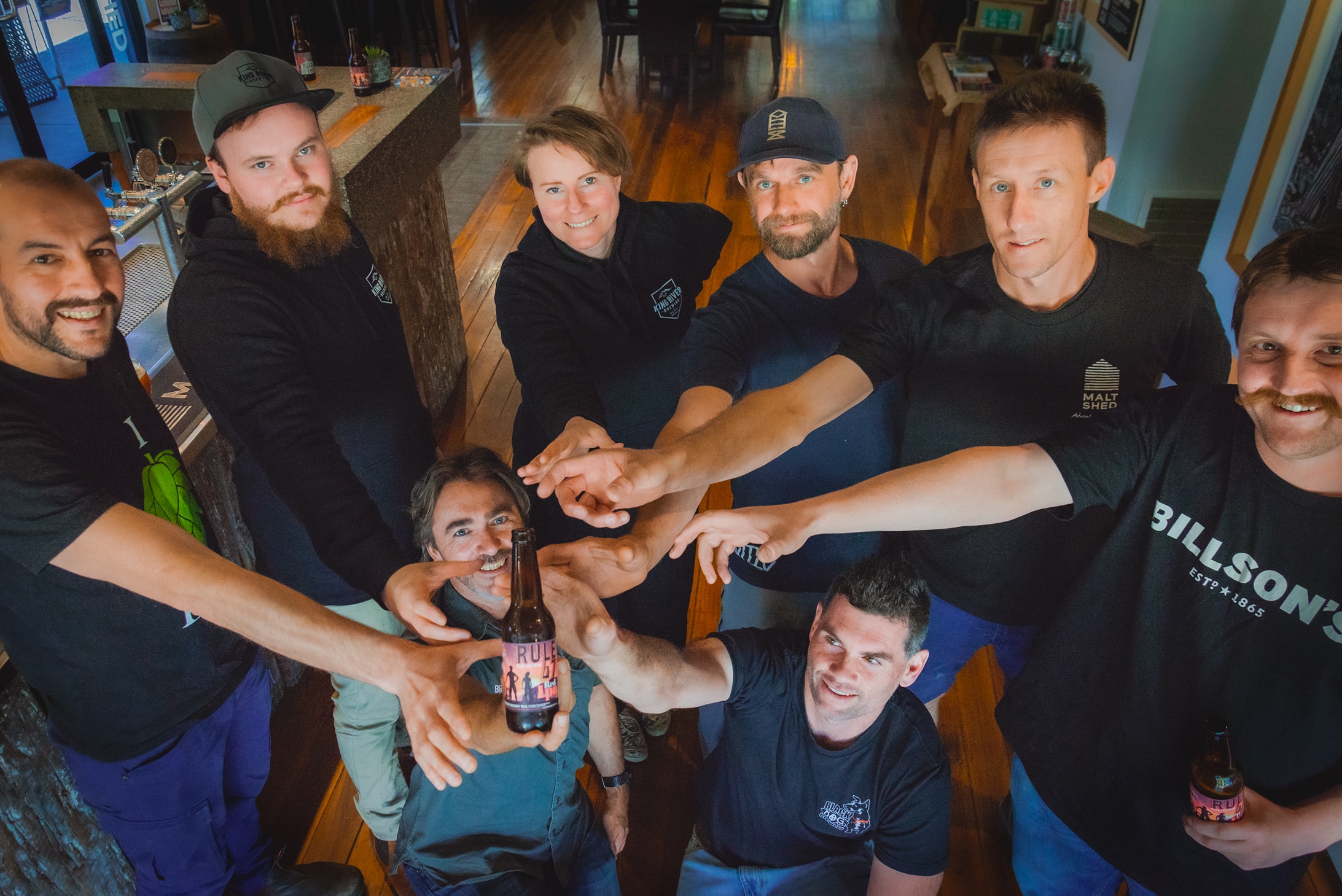 Each year the brewers of Victoria's High Country Brewery Trail join together to craft a special collaboration brew to flavours of their High Country home. Using hops grown in the Alpine Valleys, the beer is known as "Rule 47" and celebrates the trails that connect the region's brewers and pays homage to the relationship between beers and bikes. The beer is brewed in Spring, using a new recipe each year. When it is ready, the new vintage of Rule 47 will be available at each of the microbreweries around the region. When you hit the High Country Brewery Trail, bring your bike, bring your thirst, and enjoy hand made, authentic craft beer from our passionate local brewers.
The brewery trail drive also meanders past the Rostrevor Hops Gardens, visible from the Great Alpine Road at Eurobin. Here, hops has been growing in the foothills of Mount Buffalo since the 1890s. Brewing in hop production areas, our brewers have the opportunity to make a wet hop beer during the March harvest.
Soak up the sigths as you follow the High Country Brewery Trail, every Saturday from late September to June. Download a pocket guide to the High Country Brewery Trail or pick one up from our Visitor Information Centres or one of the breweries.
Alternately, if you would prefer a guided tour, drop a line to Ingrained Culture (below).