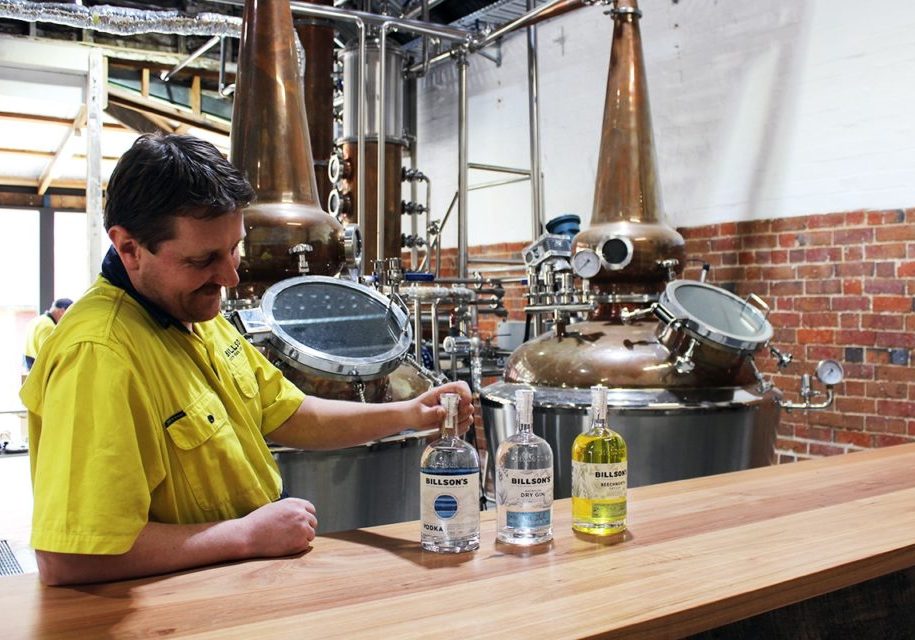 You can't talk to Billson's Brewery without discussing its rich and fascinating history, dating all the way back to Gold Rush Beechworth, 1865. Indeed, new owners Nathan and Felicity Cowan have done everything they can to preserve and highlight the roots of the site and the business it serviced for so many decades, from utilising original, handwritten recipes to creating small onsite museums.
Distilling spirits, however, took the challenge of ingraining Billson's history into the products up a notch. Whilst Billson's have historically produced everything from Raspberry Vinegar Classic Soda to Chilli Punch cordial, Australian Ale and Matured Stout (just to name a few of their massive and ever-growing range), spirits were never on the menu. 
This may have been largely due to the Distillation Act 1901, which froze out small batch distilleries for the best part of a century. The Temperance Movement which fought against the consumption of alcoholic beverages, gaining traction at several points since the 1800's could also be to blame, in part. 
Either way, Nathan and Felicity, armed with their head brewer, Tony Paul, have finally introduced a range of craft spirits to the Billson's family, covering gin, vodka, liqueur and, over the next couple of years, whiskey and rum.
Tony has led development of the Billson's range since Nathan and Felicity took the reins, covering both alcoholic and non alcoholic products.
"I grew up going to that cordial factory as a kid, trying all their products," he said nostalgically.
"When I heard it was going to be a brewery and distillery I rang Nathan and had a meeting with him. Once I saw his passion I knew I had to be a part of it."
The spirit range looks to draw as much from the local area as possible, using hand foraged botanicals, local wine barrels and working with other businesses in a bid to deliver products reminiscent of its home town. The Australian Dry Gin and Beechworth Dry Gin were the first to be released.
"We make the gins here from a grain base on our brewery system," Tony said.
"In the Beechworth gin, we used all local botanicals we personally sourced and foraged, nine in total, and Beechworth honey gets a play in there as well. We wanted to promote the region so we gave the Beechworth gin a golden colour to play on the Gold Rush.
"With the Australian gin we go a bit broader and get botanicals from outside the Beechworth region. We have a few different eucalypts in there as well as wattle seed, Australian hops, dandelion and turmeric."
Billson's Vodka was released in Spring this year, with Tony attributing much of its 'clean and pure' quality to the natural spring Billson's was built on.
"We use a lot of our springwater in the making of the recipe," he said.
"So you can taste a little bit of the grain profile from the mash but overall a very clean, smooth vodka. It's 100% Australian grain."
All spirit bottles are hand labelled, hand filled, hand sealed and hand signed on site, which Tony says 'adds to the love of it.'
"It's a very small production which allows us to play with different flavours and releases," he added.
Speaking of new releases, whiskey and rum drinkers will be pleased to hear cogs are in motion to release both spirits come Christmas 2021.
"We're sourcing the barrels now from local wineries, tasting and seeing what we're going to get from the wood," Tony said.
"We'll start doing our spiced rum and whiskey in a couple of months, put them away in the factory for a couple of years to mature and hopefully by Christmas 2021 we can bottle them."
Visit Nathan, Felicity and Tony at Billson's Brewery, 29 Last Street, Beechworth for a tasting.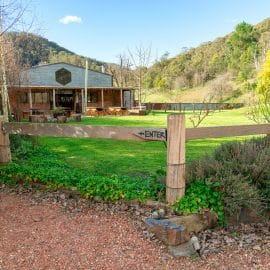 Billson's Brewery and Mitta Mitta Brewing Co. have officially joined the High Country Brewery Trail! The newcomers bring fresh, new perspectives on beer, fantastic (and very different) venues and a swag of delicious beers to try. For those with a passion for history, Billson's will surely satisfy and those interested in finding that 'taste of place,' Mitta Mitta is your next stop.