Let's be clear - there's absolutely nothing wrong with 'footy food' on Grand Final weekend. Hot beef pies and sausage rolls, snags and steaks wedged between a couple of slices of bread with a generous squeeze of tomato sauce, oh - and beer.
So why not take it up a notch this year? Get your pies from a real bakery and marvel at the delicate pastry and quality filling. Help a farmer out and get your meat direct from the farm it was raised on, or from the smoking masters - Gamze Smokehouse, and offer some fresh garlic mustard or local chutney along with that tomato sauce! Wrap your snags up in fresh, crusty sourdough, and offer quality beers made by passionate ladies and gents in the High Country.
Be prepared, however, you may have to play host every year after putting up a spread like this!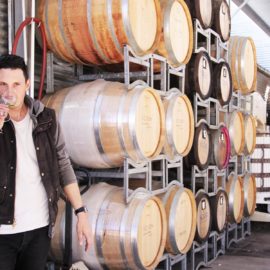 A respect for the environment and a vision for the future are key drivers behind Scion's engagement with sustainable practices.