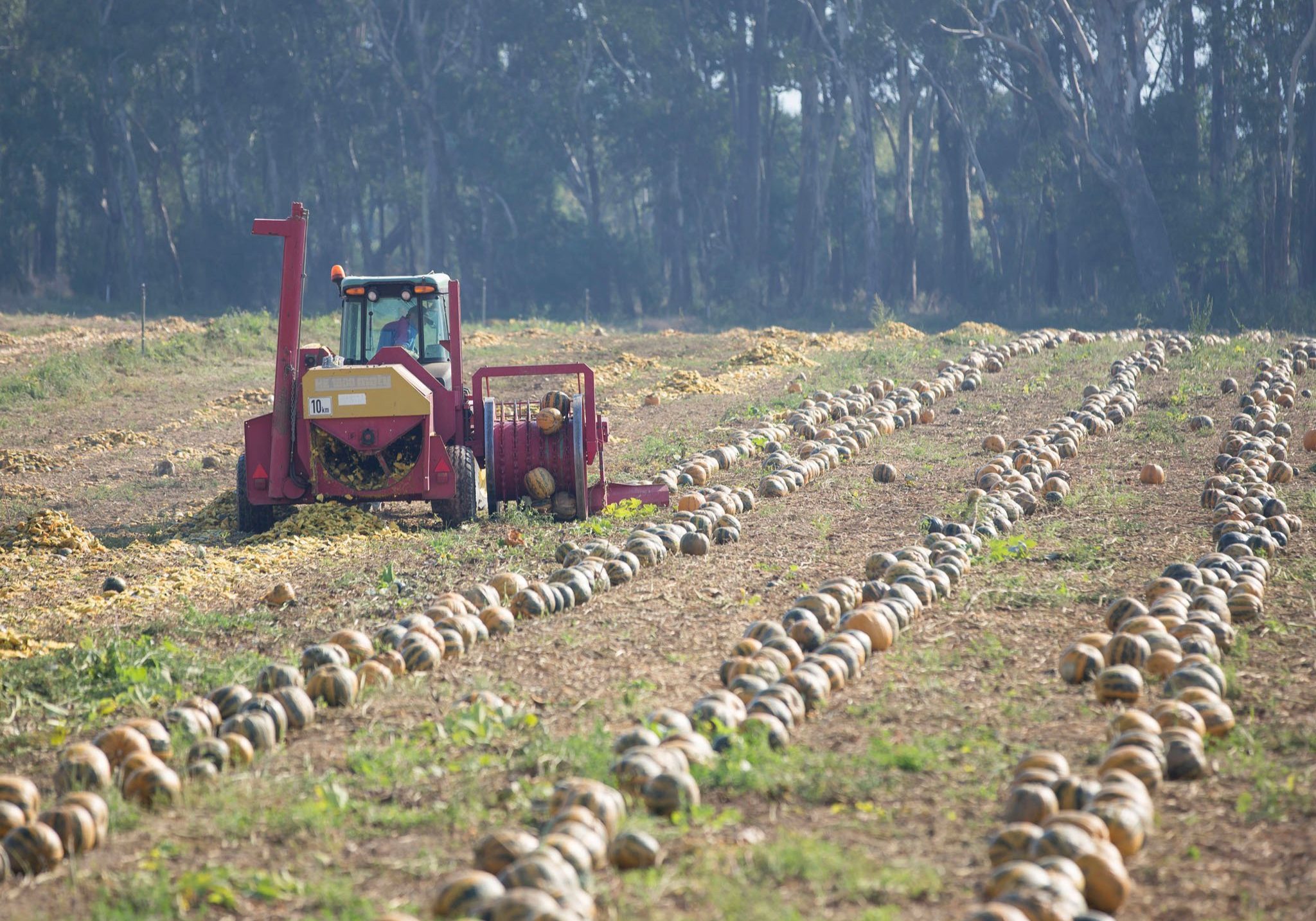 Spring in the Ovens Valley is an especially busy time for Australia's only pumpkin seed growers, Sharan and Jay Rivett. There's pumpkin and sunflower planting, harvesting cover crops, hosting bees and welcoming guests from near and far who've heard the amazing health-giving properties of pumpkin products.
But really, these two are the types of people who will always be busy. Sharan is not only a third generation pumpkin seed grower but a founder of the Australian Pumpkin Seed Company, who has driven the business to expand into other seeds, nuts and flours, all while concerning herself heavily with sustainable farming practices, education and community support. 
In fact, the Rivetts have had such demand for their product they need to expand their growing - both in the High Country and in North Queensland, though their roots will always remain in Slovenia …
"I started the business with my parents," Sharan said. 
"My Dad is from Slovenia and grew pumpkins as his Dad did. They would harvest them and take the seeds by horse and cart down to the local oil mill where they would press the oil out. I remember Dad's brother visiting and bringing some over - it was fantastic! But then the cupboard ran dry, so we did a family trip to Slovenia and brought some back. That instilled the love of pumpkin seeds in me all over again and that's how the idea came about. Sitting on the verandah with my sister, we said 'why don't we make pumpkin seed oil here?' So then myself, Mum and Dad started the business."
In fact, the Australian Pumpkin Seed Company is the only pumpkin seed producer in Australia, with all other brands coming from China. Sharan and Jay are truly beating a path for the industry and taking great care to ensure they do it with as much ecological, health and social consideration as possible.
Since taking the reins of the business, the Rivetts have nurtured an increasing passion for organics and biodynamic/ regenerative growing practices. From a practical perspective, their care for the soil so it can remain productive into the future is important, but educating people to pass on the message and help the fight against global warming is paramount.
Education around health is also a focus - and not just because of the extraordinary health benefits of pumpkin seeds.
"I've had cancer before, 10 years ago now, so certainly eating healthily is one of the ways we can combat getting cancer," Sharan said.
"I like to share with people because I don't think everyone understands the types and quality of foods they need to be healthy, not just physically but mentally as well. Having people not go through the experience that I and so many other people go through is really important to me." 
So what is so special about these little green seeds? What is it about them that can fetch prices of up to $30,000 a pallet and earned the oil the nickname 'Green Gold'?
"They're a fantastic, delicious product," Sharan gushes.
"Most people try the oil because it is so different to olive oil - it's got a beautiful nutty flavour - but is also medically approved. The other unique thing about it is it looks almost black when you first pour it into a dish, but it is dark green which you can see when you swell it a bit. 
"Health wise, pumpkin seed oil is known to work in the urinary tract area of the body, so we have a lot of men who take it for prostate problems, though women are taking it as well. It's also helped people with normalising blood pressure."
The Australian Pumpkin Seed Company don't just produce pumpkin seeds and oil, but hazelnut, walnut, almond, apricot kernel and sunflower seed products, not to mention a variety of flours made from the bi-products of the oils.
"The oils are cold pressed, so there's no chemical extractions or things like that, it's all natural," Sharan said.
"Everything is used, nothing gets wasted. The flours are high quality, high protein and gluten free. They're so versatile to use, from putting it in your smoothie for extra protein to breakfast cereals or porridge, soups, sauces, casseroles, everything. It adds a lot of flavour and nutrition."
It seems the sky's the limit when it comes to the Rivetts. In addition to the ecological and physical health business principles and education, the Australian Pumpkin Seed Company is also doing its bit in the social and community health, opening their oil press up to the community, taking no profits, and working towards setting up a community farm.
"We'll always have some pumpkins there and we might even have some days where people can come and see how harvest is done," Sharan said.
"We want to open up for young farmers or people who might want to get into farming. I'd also like to have it as a trialling area - for people who want to grow things around here and aren't sure how it will go or what equipment to use. 
"Farming is so important. A lot of farmers say 'I'm just a farmer,' and I say 'you're not just a farmer, you feed the world!'"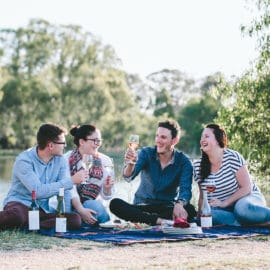 Fresh produce, green grass and cool, pristine waters – the perfect Summer picnic