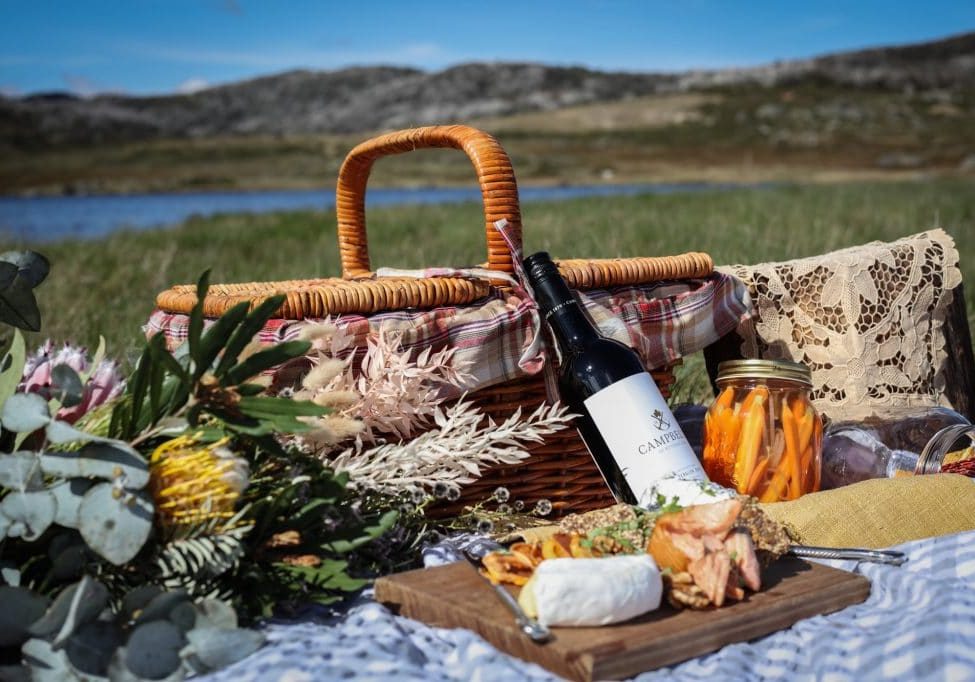 There's nothing like fresh alpine air to work up an appetite. Victoria's High Country is a place of soaring peaks, riverside rambles and top nosh to doubly reward your hard work. Our mountains are covered in breaktaking alpine views and our valleys are home to a plethora of wineries and gastronomic pleasures. So pull on those walking shoes and experience some of our favourite walks that end with something delicious.
Fuel your summer adventures in Mansfield with a picnic from local hub The Produce Store and head for the hills, the Howqua Hills Hertiage Walk that is! The trail is never far from the refreshing waters of the Howqua River and is an easy walk for the whole family.
The Bright Canyon walk leads you past a small canyon carved by early miners and the beautiful Ovens River. Take in the beautiful riverside before making your way to Tomahawks Bright for a hearty lunch (a favourite of High Country chefs!)
Stop by Gingerbaker in Bright for coffee and cake before exploring beautiful Mount Buffalo. Enjoy the sound of water falling at Ladies Bath Falls, where hours of sun-bathing and countless photo opportunities await.
Lake Moodemere is a picturesque natural lake fed from the mighty Murray River. Surrounded by the wineries of Rutherglen with a number of well formed walking trails and loops to follow the lake is a perfect place to walk and feast. Pick up a Jones Winery picnic hamper on the way filled with charcuterie, housemade bread, pickles, salads and other tasty treats to enjoy around the lake.