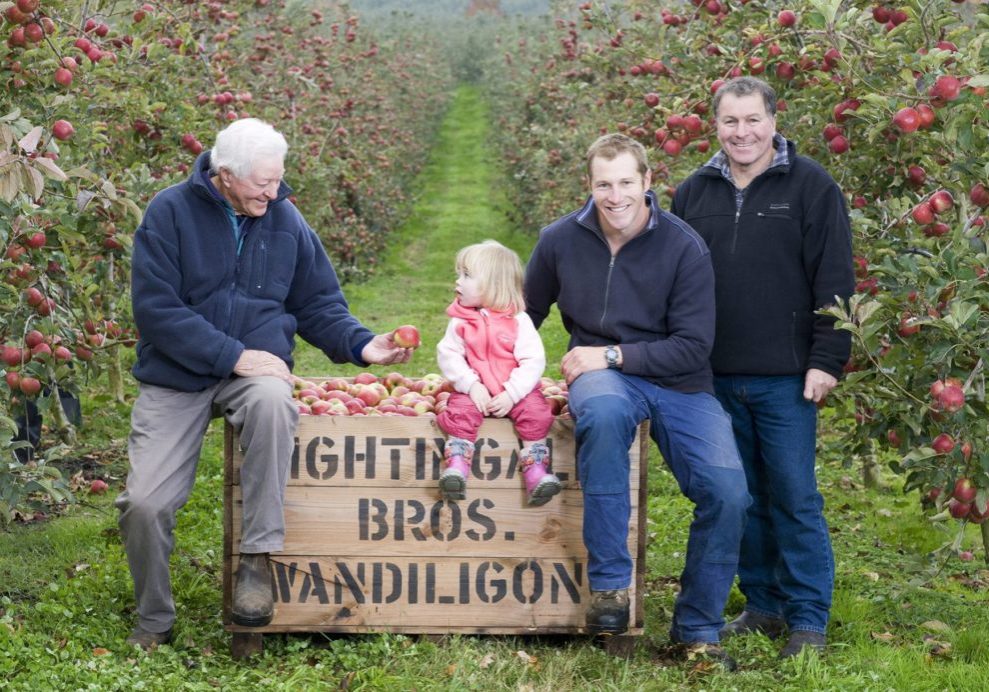 They say 'an apple a day keeps the doctor away,' but if you'd prefer the fragrant bubbles of a craft apple cider as the weather warms up, go right ahead!
As it turns out, apple cider boasts many important health benefits, with recent studies showing that half a pint of cider can give the same amount of goodness as a glass of red wine. Not surprisingly, the more natural and fresh the ingredients, the more benefits you'll enjoy, which is one of the reasons why High Country craft cider is such a wise (and delicious) choice.
Rest assured there's no shortage of variety when it comes to High Country cider either. For those looking for a paddock to plate (or glass, in this case) experience, visit Nightingale Bros for Alpine Cider and see apples that go straight into the cider growing peacefully in the paddocks. Billson's Brewery and Bridge Road Brewers both make their cider onsite, though Billson's offer a refreshing dryer style (that can easily be sweetened up with a dash of house-made raspberry cordial if you so wish), and Bridge Rad claim the historical 'scrumpy' style using an English farmhouse yeast.
There's so much more to discover about these humble craft ciders and the people that created them, so go straight to the source for your 'apple cider a day.'
"We've been making our Apple juice for years with great reviews. Our Ciders are made from 100% apples grown in our orchards. Our apples have great flavour, which flows through to our juices and ciders. Every Cider batch is made to recipe, a specific mix of various varieties of apples with the focus on our pink lady apples, which are the hero of our mix." - Alpine Cider team.
For every bottle of Alpine Cider, 3.5 apples are used, cold pressed into either a sweet or a dry cider - both carrying the unique, fresh flavour of pink lady apples.
Aside from beer, cordials, flavoured soda waters, spirits and tonics, Billson's Brewery also make a crisp, dry-style apple cider - perfect for warmer days.
"Our cider is not as sweet as others, quite dry and there's a slight tartness to it, so it's a very refreshing cider," head brewer Tony Paul said.
"But for those who want something sweeter we often put a nip of raspberry cordial in there. That gives it a nice colour and definitely sweetens it up a bit."
Known for their award winning beer, it's no surprise Bridge Road Brewers have branched out to cider, paying special attention to the highest quality ingredients.
"We like to make something that's interesting and complex, so we use an English farmhouse yeast strain - that allows you to create a scrumpy style product," CEO Donald Mace said.
"We don't use any sulphurs, sugars for flavouring or sweetness, so that's why it's a tart, dry cider. The apple juice comes from Stanley - we always like to focus on local produce as much as possible. 
"Traditional scrumpy style means it's a higher alcohol content cider using traditional methods. People love it!"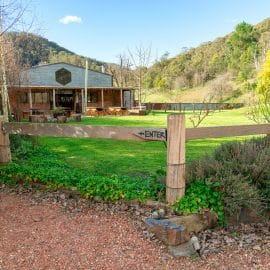 Billson's Brewery and Mitta Mitta Brewing Co. have officially joined the High Country Brewery Trail! The newcomers bring fresh, new perspectives on beer, fantastic (and very different) venues and a swag of delicious beers to try. For those with a passion for history, Billson's will surely satisfy and those interested in finding that 'taste of place,' Mitta Mitta is your next stop.