Hit the road and discover seven High Country craft breweries. Taste the essence of the region in each and every brew, alongside knock-out food and views.
Discover how Bright Brewery has been constantly evolving, with sustainability and solar powered technology a driving force behind their brewery and venue.
Rule 47 - it's no surprise that a beer made by nine breweries from Victoria's High Country bears such a name. This annual release is a collaboration between the members of the High Country Brewery Trail and represents the physical and philosophical connections of Trail.
Sophisticated dining, contemporary bistros & delicious pub fare. Dinner is served!
Charming guesthouses with all those extra special touches.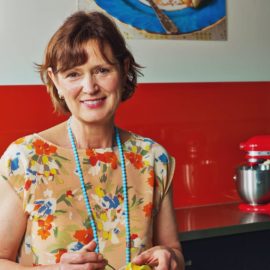 Full of warmth and generosity, Katrina welcomes you into her world, where seasonal ingredients, classic skills and sharing the end result with loved ones are paramount.