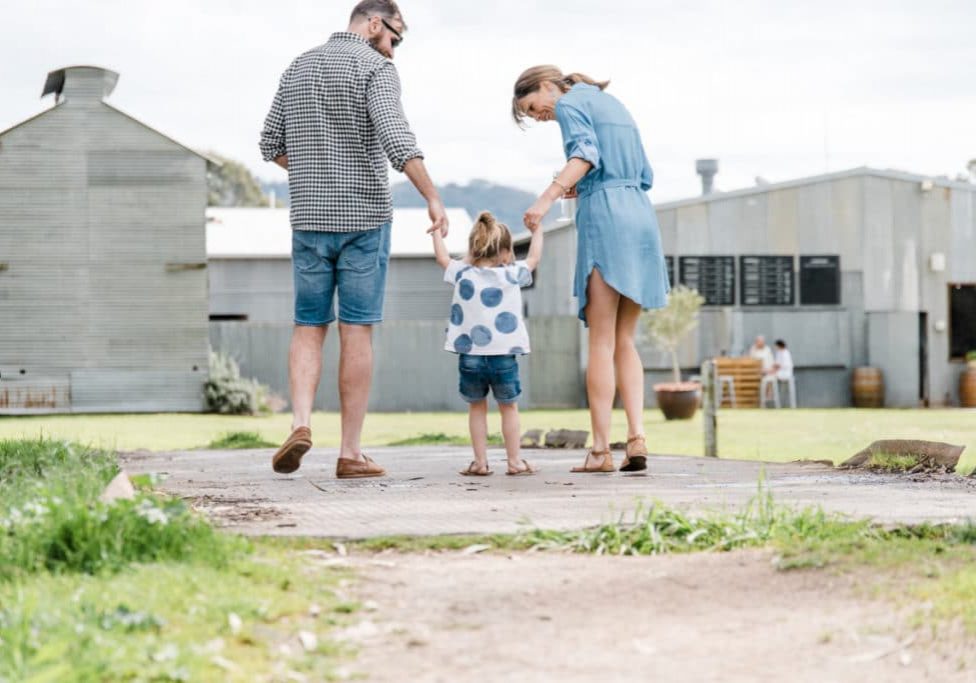 If you're a travelling tribe, with little mouths to feed, it can be challenging to find a venue that will put a smile on everyone's dial. These High Country favourites have top-notch kids menus, playgrounds and activities to burn off all that energy, coupled with delicious meals, knock out wine lists and local brews for the parents.
Top family friendly venues
Bridge Road Brewers thoughtfully built their kids' playground perched at the top of the outdoor dining area, so you can keep an eye on the little tackers while enjoying your meal. The team serve up hearty fare that stands up to their popular craft brews, and the kids are covered with pizza, pasta and burgers. Done deal.
Let the little ones run wild in the Brown Brothers enclosed play area, on the giant chess board or roll around on the lush patches of grass. Parents can play tag team, popping into cellar door for a tasting, before sitting down as one happy family to graze on the light fare from the delicious Epicurean menu. After dining, retire to the popular bean bags for a bit of R&R.
Tucked away in a quiet valley, the beautiful village of Wandiligong is worth the visit just for the stunning scenery alone. But that's not what we're here for. Make your way to the heart of every small community, the local pub. Popular with locals and visitors alike, the Wandi Pub menu has serious cred. Craft beer on tap, tasty food with big flavours and a pretty impressive kids menu - hand made chicken nuggets for the win! Head out to the beautiful beer garden so the kids can run riot (play nicely) around the grounds.
With the Murray to Mountains Rail Trail running right behind, Lupo's Kiln Café is a lovely gently cycle from Myrtleford, the perfect activity for a cycling family. The good times just keep on rolling,  with a fantastic outdoor play area, handmade pasta with locally grown and sourced produce and a family friendly environment. We're not sure who will be happier - the parents or the kids!
The grounds of Dal Zotto Wines Trattoria and Cellar Door is the ideal playground for kids, with ample green grass so your little ones can cartwheel and wheelbarrow race to their heart's content.  With a sensational Italian trattoria menu, and a stellar range of family crafted wine to keep you busy, grab a seat outside and maybe even join the kids for a game of bocce.
The Delatite Hotel in Mansfield is a favourite spot when it comes to family-friendly, outdoor dining.  The outdoor area is well equipped to keep the little ones entertained, however, you might be elbowing your way in for a game of giant Connect Four! The hearty  pub menu is a hit, for hungry little hippos and their parents.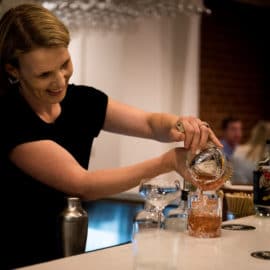 Hamish Nugent and partner Rachel Reed are the brains and brut behind Bright's Reed & Co Distillery.