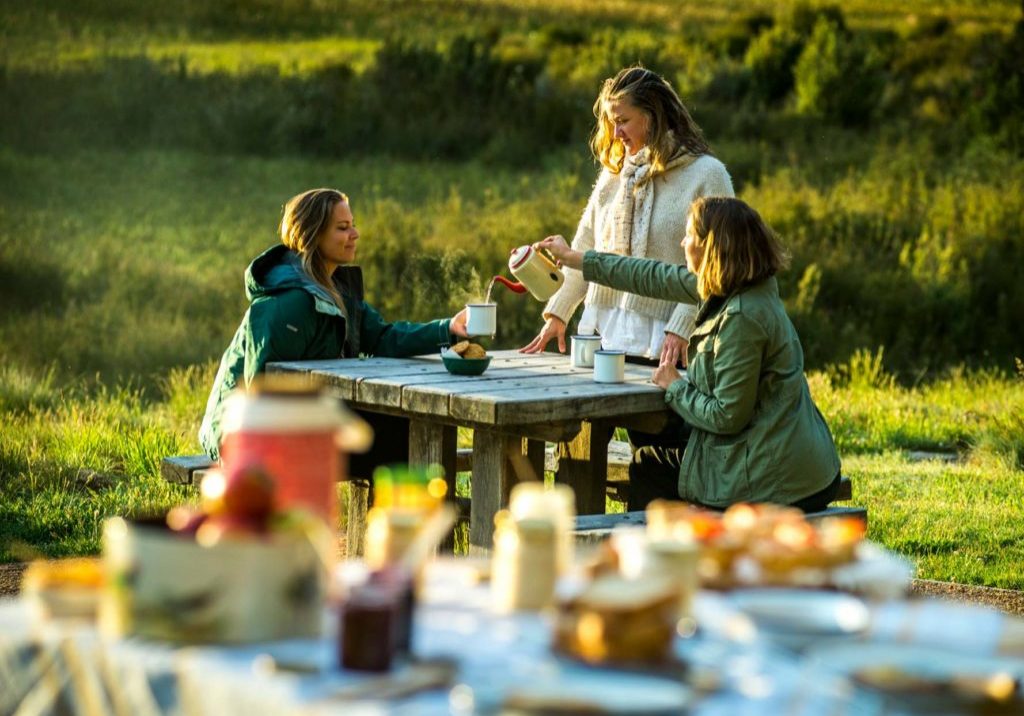 While picnic spots are abundant on this sprawling, ever changing and richly varied landscape some of the best ones to roll out the rug or dust off a patch are really accessible. Buffalo really is one of the most picturesque national parks perfectly suited for picnicking but as you know there are all sorts of picnickers...which one are you?
Please be aware that limited phone reception is available within the park. All visitors, especially walkers, should note that weather conditions can change rapidly in mountain and alpine areas and snowfalls can be experienced at any time of the year. Always be prepared with:
Wind and waterproof jacket, warm clothing, woollen hat, gloves, sunglasses and sunscreen
Sturdy footwear
High energy food and water
Strong and sturdy footwear and a first aid kit
Compass and relevant topographical map
Always let someone know before you head off on your trek, and alway carry a map.