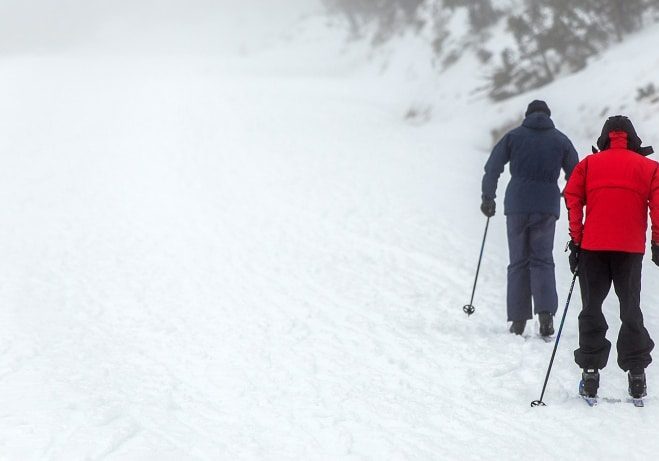 Mount Buffalo Cross Country Skiing
Mt Buffalo boasts 14km of groomed cross county ski trails and extensive ungroomed ski trails and back country ski areas for the more adventurous and well prepared.
Cresta Valley facilities include portable toilets and a carpark, with additional parking available along the road.
Ranger staff do patrol the area during the day, though are not guaranteed to always be present.
Please be aware Telstra is the only mobile phone service provider on the mountain and Cresta is a known mobile phone black-spot.
Groomed Trails
Beginners: The Horn Road is a wide and easy trail at 2.5km long. As the name suggests, this trail lads skiers to 'The Horn,' the pinnacle of Mt Buffalo.
Beginners: The 1km long Bogong Loop meanders out across the plains to the East of the carpark.
Beginners: Perfect for first timers, the Beginners Loop follows the old service road at Cresta Valley and is approximately 500 metres.
Ungroomed Trails
Head out and explore the 4km ungroomed trail marked with orange poles. This trail takes skiers through the Giants Playground and back through the Valley of the Gods.
Unmarked Skiing
For those craving some real adventure, The Mt Buffalo plateau is the perfect place to start. With a packed lunch and appropriate safety precautions an amazing day skiing in the mountains awaits.
For cross country ski lessons, tours and tuition, see below: