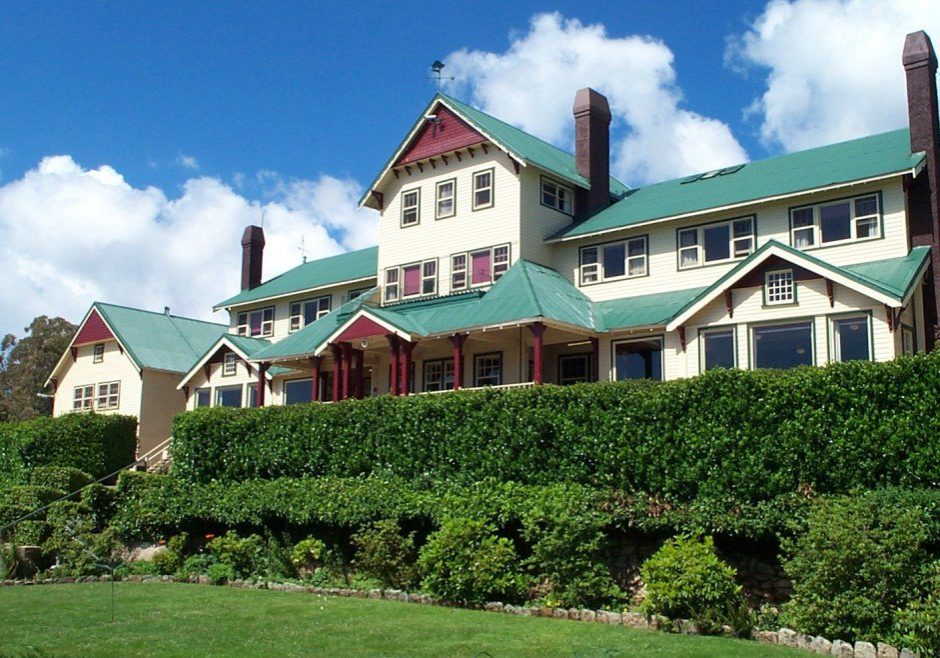 Often referred to as The Grande Old Dame of Victoria's Alpine region, the Mount Buffalo Chalet is listed in the Victorian Heritage Register for its architectural, historical and social significance.
Perched on the top of Bent's Lookout, the breathtaking views stretch out over the famous Gorge. Built in 1910 by the Victorian Governemnt, the chalet was Australia's first ski resort, and has served generations of skiiers, hikers and families over the years it operated.
Generations have discovered the wonders of the Mount Buffalo National Park in summer and winter since the chalet opened. Built for £3195, the Chalet is entrenched in Australia's skiing history and has had storeys and wings added and the occasional facelift - but has always kept its charm.