Turn your holiday into a delicious and rewarding experience by taking home some tips from the region's finest chefs and cooks while getting your hands dirty in one of our cooking schools.
Our favourite cooking schools
Located in the heart of Bright, the purpose-built cooking school is fitted out with state-of-the-art equipment, set in a warm and welcoming environment where students later sit and eat together. Whether you are a casual cook or a dedicated enthusiast, once you spend time with chef Patrizia Simone, you will understand it takes more than a recipe to prepare an authentic Italian meal - and why it's worth it.
From terrines to tarts, pickles to pastries join The Pickled Sister's chef Stewart Gilchrist and walk away with these classic skills that will fortify your cooking repertoire.
Join the dynamic and talented Katrina Pizzini at the cellar door of Pizzini Wines in the King Valley for a pasta, gnocchi and risotto workshop or learn how to bone, stuff and roll a suckling pig, then sit down to indulge in your hard work with a glass of wine.
Spend a day in the beautiful King Valley with Salvatore and Josie Politini as they impart their knowledge of traditional Sicilian recipes including cannoli, salami and arancini. Home-cooked Italian food and Politini wine will fuel your day of activity.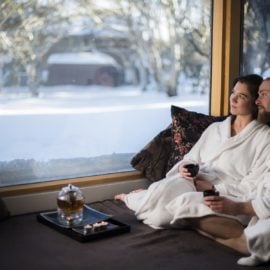 Winter is a time for cuddling up by the fire, eating naughty food and general soppy romance. Treat your partner and do it in style in the High Country!