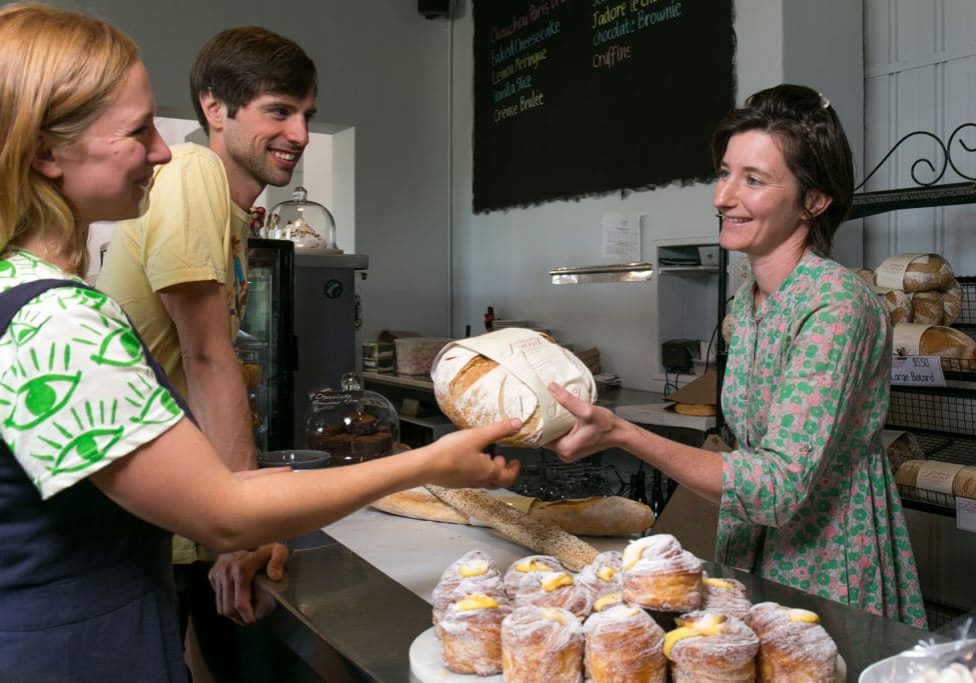 When it comes to the butcher, baker and even the candlestick maker, many of us take the easy way out. We make one trip to Coles or Woolworths and pass up the opportunity to buy exceedingly better quality food for the sake of convenience.
We miss out on artfully hand rolled loaves so fresh they sweat through their brown paper bags, brilliant creations like the lemon curd "cruffin" and a range of health benefits, especially those that come from hand milled grain.
Throughout the High Country a hand full of true artisan bakers are still fighting the good fight. Educating themselves in everything from milling local grain themselves to hand shaping each loaf for sale, these bakers enjoy local fame for their mouthwatering products. 
So next time you're in the High Country, walk past the grocery store and let that heavenly artisan bakery aroma draw you in - you won't be disappointed!
Florence Desoutter - Milawa Bread
How did you become a baker?
"Because of Adam. He was not a baker by trade but he had travelled to France in 2000 and studied bread, that's how the brand started. I met him 10 years ago and we decided to have that adventure together - running a business.
"I've been to school and just finished an apprenticeship in baking, but I went back to France as well and rediscovered my country through bread".
How do they do things differently in France when it comes to baking?
"People have this romantic idea of beautiful baguettes, which is true but I think one of the secrets is that they're baked à la Minute (essentially, made to order). So the baguettes couldn't be older than five or 10 minutes, they had to be very fresh, which is fine over there because most French people, we eat baguettes in the morning and afternoon ... but we don't eat a lot of sourdough. I'm breaking the tradition - whoops!
"Our passion is sourdough. We mill a lot of flour on site so we are milling rye, spelt and all grain flour. It's great for our bakers to see that process and to work with very fresh flour. We blend all sorts of flours in our product which is very interesting."
What do you think separates the average bakery from an amazing bakery?
"It's an interesting question … For me and Adam, we don't want to be the best bakery. We just want people to hopefully understand our passion and our labour of love every day. It's long hours, everything is hand shaped and it takes a lot of time, it's a very labour intensive process, but we have a passion to keep skills alive."
What is your bakery's claim to fame?
"We are famous for our cornbread - everyone knows Milawa for the cornbread."
What is your favourite Winter bakery treat?
"We make a 100% rye sourdough. It's a pretty strong bread, it's very good if you just put butter, jam or smoked salmon and creme fraiche.
On top of being good, it's also good for you. It's really rich in fibre and it's rich in rye, so if people have a gluten problem that would be the bread for them."
Gary Haynes - Pocket Full of Rye (Sixpence Coffee Roasters)
What brought you into the world of baking and what made you stay?
"A friend of mine was a baker. I started helping him out in the bakery and enjoyed it so I pursued it and it became a career and a lifestyle.
"The hours you work - you get up really early in the morning or late at night and work through the night to produce the product. Then you have your time through the day to do what you want. They're kinda good when you get used to them - definitely once you get into a rhythm and get enough sleep to enjoy the next day you have a lot of time on your hands."
What do you do with all those extra daylight hours?
"For me now, I hang out with my two girls and go and pursue my other passions in life. I go mountain biking, or over the Winter I try and get up to do some skiing after work. I can start earlier if I want to, if the day is good up on the mountain. I enjoy the daytime hours, unlike your nine to five people."
What do you believe is at the heart of any awesome bakery?
"I think it all comes back to the person and their love for the bread. It's so easy to go to the supermarket these days and get everything in one stop. There's only a minority of us who will go to a bakery and buy a loaf of bread, go to a butcher and buy meat or a grocer to buy vegetables. It comes down to the person.
"Some people see it as a special thing - to go to an artisan bakery and buy a  loaf of bread for the weekend to have a bit of cheese with, do your poached eggs or break it off to have with soup.
"Other people enjoy it as a health benefit because the bulk fermentation breaks down the enzymes of the flour and makes it easier to digest - and it tastes great!"
What's your favourite Winter bakery treat?
"I can't go past a fresh, country white with a good quality cheese. I like a comte which is a French cheese - a chunk of that with a chunk of bread goes down very well."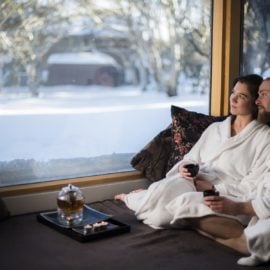 Winter is a time for cuddling up by the fire, eating naughty food and general soppy romance. Treat your partner and do it in style in the High Country!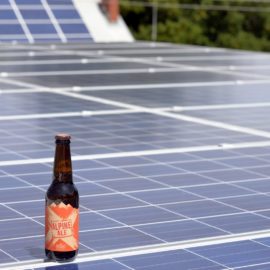 Bright Brewery was founded on sustainable principles, which drives everything they do.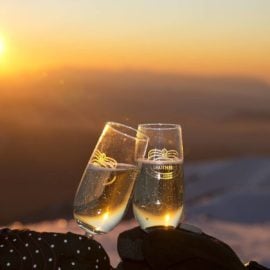 When it comes to Winter, trust these wineries to serve you the very best in big reds, fortifieds and full bodied chardonnays.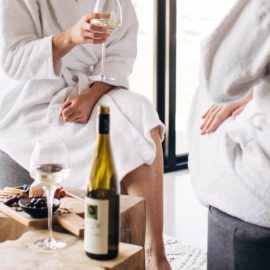 These spas make the most of their location, offering specifically tailored, seasonal food and wines.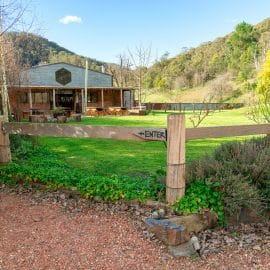 Billson's Brewery and Mitta Mitta Brewing Co. have officially joined the High Country Brewery Trail! The newcomers bring fresh, new perspectives on beer, fantastic (and very different) venues and a swag of delicious beers to try. For those with a passion for history, Billson's will surely satisfy and those interested in finding that 'taste of place,' Mitta Mitta is your next stop.