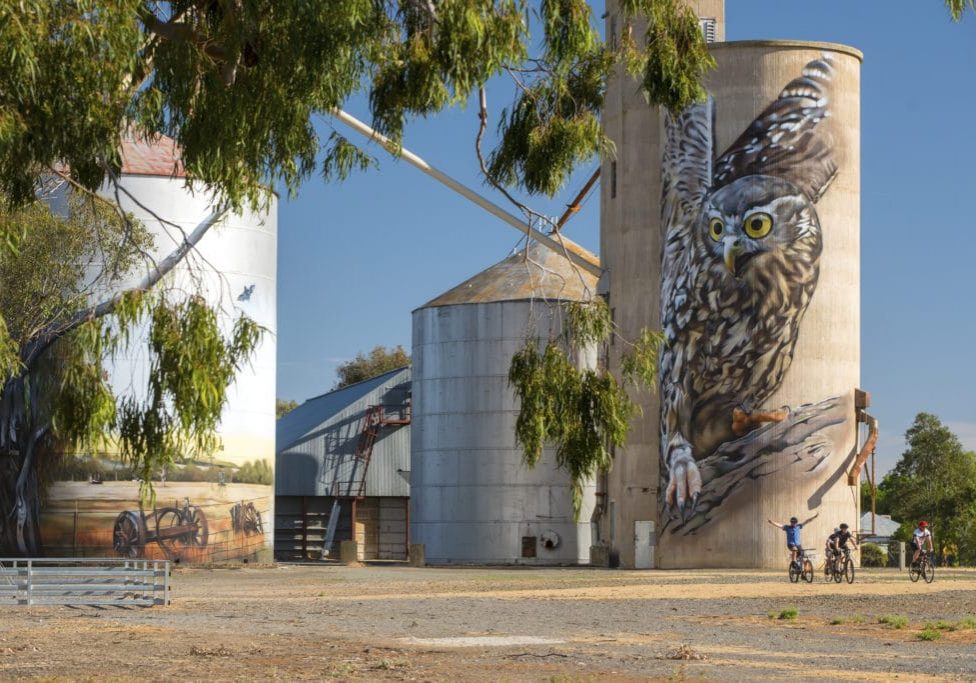 If you're keen for an uber-relaxing, low-key getaway, this journey is just the ticket!
You'll be staying at the foot of the beautiful Strathbogie Ranges, a short walk from picturesque Lake Nillahcootie for swimming, fishing and the like. You'll take time to enjoy the quintessentially Australian bushland and fauna, explore unique local wines with the makers themselves and admire the spectacular art adorning the town and its surrounds.
With not a second left to boredom but the freedom to indulge where you're most drawn to, Benalla is just the summer escape you need.
Happy travels!
Oh, the places you'll go...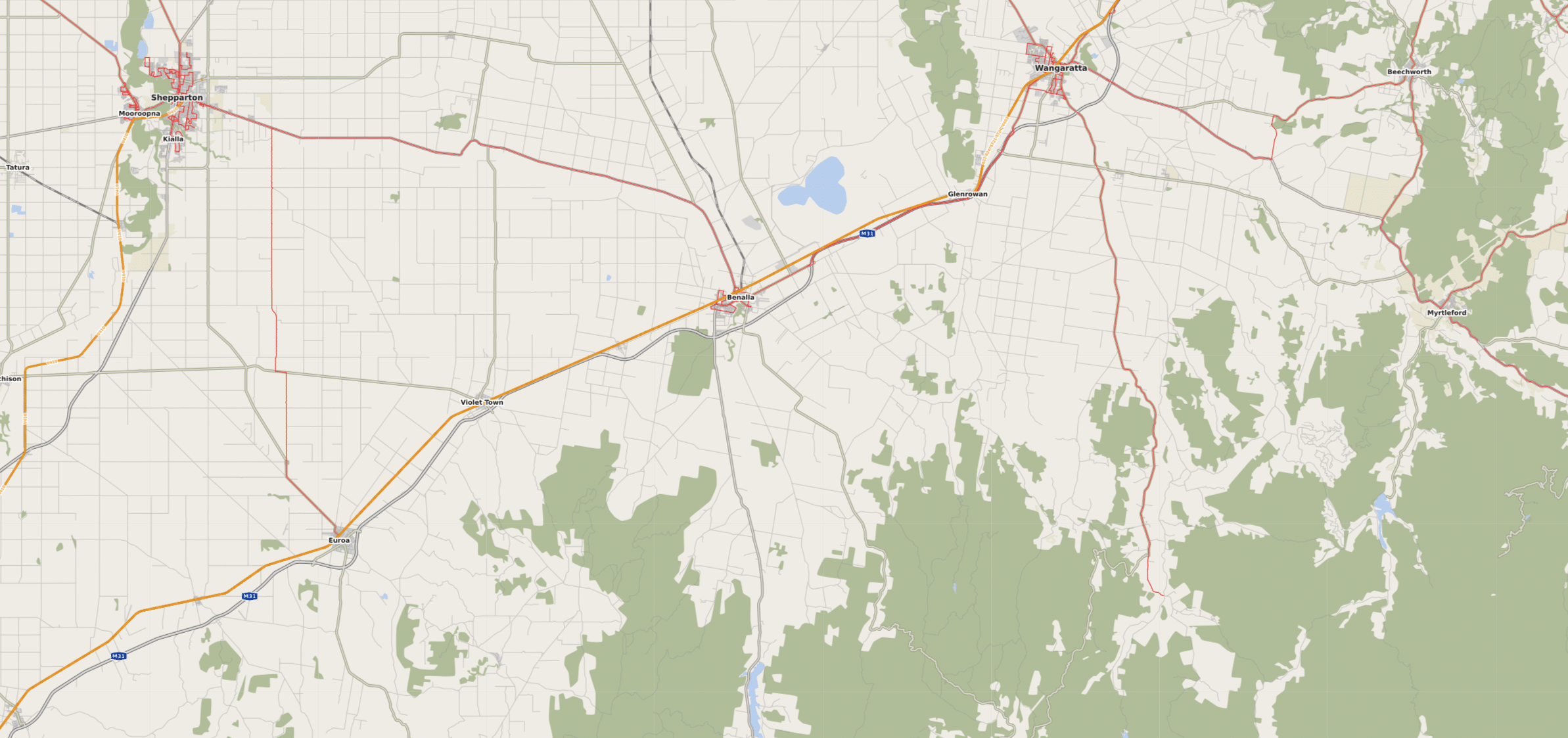 | | | Where to | Distance | Activity | Highlight |
| --- | --- | --- | --- | --- | --- |
| Day 1 | | Midland Holiday Park | - | Stay | Enjoy the park's many facilities, including a café, swimming pool, motorbike track, playground and fully equipped camp kitchen/rec room. |
| | | Mount Samaria State Park | 24 min/ 13 km | Do | If you're feeling ambitious, try the 4.2 km Mount Samaria Summit Loop walk: https://www.alltrails.com/trail/australia/victoria/mount-samaria-summit-loop |
| | | Tatong Tavern | 27 min/ 24 km | Eat | The Tatong Tavern exudes charm with its English Style Country Inn design - the perfect place to enjoy a hearty dinner. |
| Day 2 | | Zeus Coffee Co. | 22 min/ 30 km | Eat | Get your morning caffeine injection at Zeus Coffee Co, in the heart of Benalla. |
| | | Broken River Behind the Wine Tour | - | Do | Hidden within the granite foothills surrounding Victoria's Broken River is a vibrant group of vignerons. Meet them and discover their unique wines. |
| | | EllaGoose Restaurant & Functions | 22 min/ 30 km | Eat | For a relaxed and contemporary dining space with fresh local ingredients and a variety of local and international wines. |
| Day 3 | | Mokoan Hub & Cafe | 36 min/ 50 km | Eat | Drink your morning coffee and indulge in house-made meals and treats to the sounds of Australian birds at Mokoan Hub & Cafe. |
| | | Winton Wetlands Ride/ walk | - | Do | With 32 wetlands and over 4,900 hectares of red gum and grassy woodland, the Winton Wetlands and is home to a huge variety of flora and fauna. |
| | | Goorambat Railway Hotel | 32 min/ 28 km | Eat | The historic Goorambat Railway Hotel was built in 1884, conveniently located along the silo trail, is the perfect stop for lunch. |
| | | Goorambat Silos | - | Do | As part of the 2018 Wall to Wall festival, Goorambat silos were painted by famed iconic Melbourne Street artist Dvate. A must see! |
| | | Booths Taminick Cellars | 30 min/ 33 km | Do | Indulge in some tastings at this generational winery and onsite micro-brewery. |
| | | North Eastern Hotel | 31 min/ 36 km | Eat | There's nothing quite like a traditional Australin pub dinner in the beer garden to finish off a busy day. |
| Day 4 | | Yarrowood Nursery, Cafe and Farmshop | 6 min/ 6 km | Do | Shop a variety of cottage plants, herbs, natives and a variety of locally made products before enjoying a cuppa on the way to breakfast. |
| | | Bouwmeesters Bakery | 28 min/ 37 km | Eat | The family owned Bouwmeesters Bakery is conveniently located on the main street of Benalla and offers a tasty bakery breakfast. |
| | | Wall to Wall Art Experience | - | Do | Benalla has played host to over 70 world-class artists and international guests, each making their mark on its walls... |
| | | Benalla Art Gallery | - | Do | The Benalla Art Gallery is a widely respected gallery, with a permanent collection of works by Frederick McCubbin, Sidney Nolan and more. |
| | | Baileys of Glenrowan | 28 min/ 37 km | Eat | This certified organic vineyard contains some of the oldest plantings in the North East, upon which Baileys have established a reputation for powerful reds and fortifieds. |