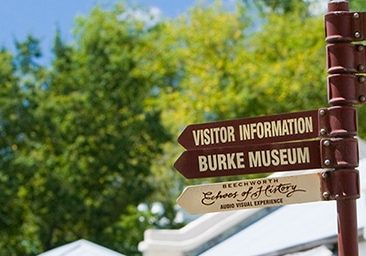 Explore our Gold Rush history
Gold was discovered in Beechworth in 1852, quickly followed by finds at Bright, Wandiligong and along the Ovens River as far as Harrietville. The largest discovery was at the rich Buckland Valley field in 1853, and by 1854 gold had been found near Omeo. The discovery of alluvial gold in the area around Mansfield during the 1860s heralded major changes for the valley. The population soared, and in 1888 the township of Howqua was proclaimed, but the rush was short lived and by 1905 all major gold mining operations had closed.
Explore the legacy of gold throughout the region, particularly in former mining centres like Beechworth, Chiltern, Yackandandah and Woods Point:
Walk the Indigo Gold Trail and relive the glory days of the gold rush in and around Beechworth, Chiltern, Rutherglen and Yackandandah. Discover perfectly preserved streetscapes, countless mine shafts, Chinese Burning Towers, pioneer graves and historic buildings.
Stop by the tiny township of Eldorado, where hydraulic sluicing methods were used to mine gold with much success. Visit the Eldorado Museum to view a collection of mining memorabilia. See Cock's Eldorado Dredge, a 2,000 tonne floating dredge that was used between 1935 to 1954. This extraordinary piece of engineering is now on the Australian and Victorian registers of historic buildings.
Howqua Hills Historic Area
Learn about the gold mining past of the Howqua Hills Historic Area in Mansfield and see the Howqua township's resident blacksmith, hotel, butcher, bakery, post office and several boarding houses.
The Rutherglen Gold Battery is located on the northern fringe of the township, an easy walk from the centre of town. Its purpose was to crush quartz from nearby quartz reefs and extract gold from within.
Uncover the gold mining history of the Ovens Valley at Wandiligong on Morse's Creek, about 5 kilometres out of Bright. Walk or ride along tracks in the peaceful little valley where over 3,000 miners worked, seeking their fortune. See the old races along the river and the buildings of this National Trust-classified village.
Wander through nineteenth century streetscapes of former mining towns like Beechworth, Chiltern and Yackandandah.
Visit Beechworth's historic and cultural precinct – an impressive collection of nineteenth century government buildings that reveal life on the early goldfields and take a guided walking tour.
Stroll through Yackandandah and Beechworth's historic cemeteries, both of which have large Chinese sections dating from the middle of the 1800s.