You don't have to be fit, an avid cyclist, or even have your own bike to enjoy Pedal to Produce. All that's required is a taste for luscious, farm fresh produce, exceptional local wines and carefully crafted foods.

Pedal to Produce offers three destinations, all with rich, distinct offerings spanning across wine, preserves, honey and mead, restaurants, organic meats, gin and much more.
For those looking to unwind, recharge and treat themselves, the High Country is the perfect place to find your zen.

From the spa that offers it all - treatments, natural products, magnesium pools and luxurious accommodation, to the humble yoga/ natural therapies clinic or local boutique selling natural, handmade goodies, you're sure to find your 'happy place.'
Looking for some inspiration, there are High Country experiences suited to just about everyone.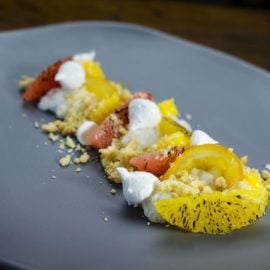 Check out The Age Good Food Guide 2019 High Country hatted restaurants, sure to dazzle and delight!